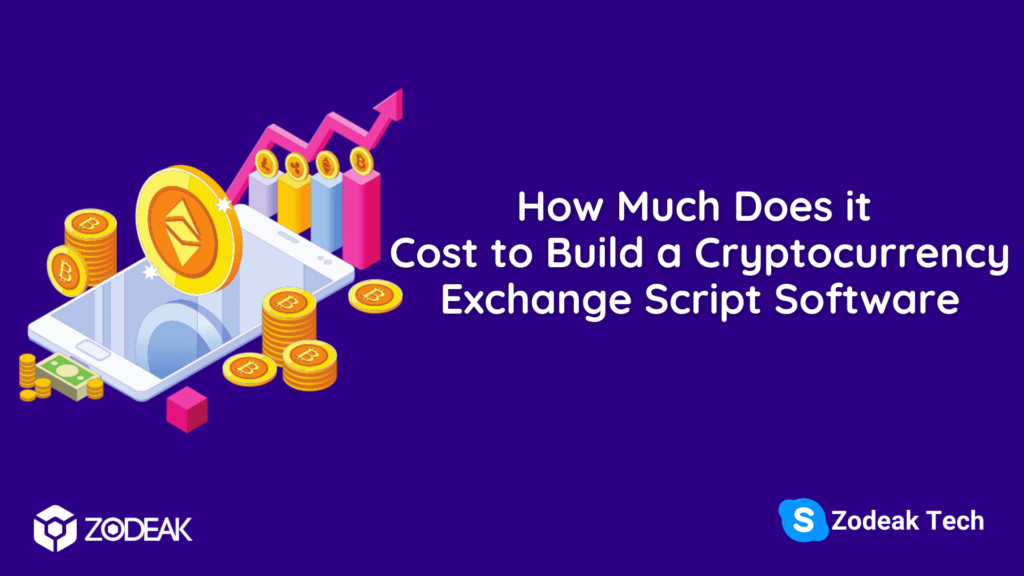 In the Digitalization realm, starting an own Cryptocurrency Exchange business is quite an extraordinary way to make lucrative profits. We all know that Binance is the first and foremost cryptocurrency platform when compared to other crypto platforms. The growth of the Binance Exchange Platform energized the Entrepreneurs' life. So that many people start a Cryptocurrency exchange business like Binance with the help of the Cryptocurrency exchange script software providers.
Not everyone is getting a shine on the Cryptocurrency trading business. Only with the proper guidelines, good strategy making, and innovative ideas along with additional fully-fledged features make every people become a bitcoin billionaire. Not only Binance, Coinbase, LocalBitcoins, Paxful, and more exchange platforms also a familiarized crypto platform that every crypto peoples can be trading on it.
If you are more interested in the Cryptocurrency exchange and want to get into the crypto realm, definitely have some questions in your mind. Like, How much does it cost to build a Cryptocurrency Exchange Script? Should I develop my own Crypto exchange from scratch? Is there any other idea to develop my own Crypto exchange business without a scratch?
In this article, let see how much it costs to build a Cryptocurrency Exchange Script platform. Also, you can find the solutions for your other questions.
What is Cryptocurrency Exchange Script?
Most of the industries prefer to go with the White label services to start their own Cryptocurrency exchanges which can bring them a tremendous value of profits. Those white label solutions are called Cryptocurrency Exchange Script. It is the complete source code that is used to build a Cryptocurrency Exchange Platform. This exchange platform script has a similar exchange platform like Binance, Coinbase along with additional features and benefits integrated with the Exchange script.
Because of the additional features that are inspired by traders and users, utilize the trading platform and make a profit. The admin of the exchange platform also gets lucrative profit with the help of getting commission fees to both buyer and seller of the particular Exchange platform.
Transform your Cryptocurrency Exchange Business idea into reality!
Cryptocurrency Exchange is the platform for exchanging the cryptocurrencies to the buyer and seller that are performed in the Exchange participants. As we mentioned above, both the users and admin of the Exchange script platform get more beneficiaries withholding the Cryptocurrency Exchange Script. For admin, the integration of advanced features makes your exchange more familiar along with higher liquidity, and transparency.
Types of Cryptocurrency Exchange:
Before you start a Cryptocurrency Exchange business, you need to know the types of Cryptocurrency exchanges. Because every Crypto exchange has its own features and has different development costs. In the Crypto marketplace, there are numerous Cryptocurrency Exchange platforms are available. They are,
Centralized Cryptocurrency Exchange
Decentralized Cryptocurrency Exchange
Hybrid Cryptocurrency Exchange
Orderbook Cryptocurrency Exchange
Ad based Cryptocurrency Exchange
P2P Cryptocurrency Exchange
So, select each one of the Cryptocurrency exchange which is suitable for your business and make a huge amount of profit in your wallet.
Features of Cryptocurrency Exchange Script:
The main specification of the Cryptocurrency Exchange script is Upgraded features and security features. Some of the important features of the Exchange script is,
White label Cryptocurrency Exchange solutions
Crypto Wallet Integration(For Android and iOS)
Margin Crypto Trading
High Liquidity(Capable up to 1,400,000 orders/sec)
Multi Cryptocurrency support
Highly secured Admin Panel
User and Admin Dashboard
Quick Transactions
Crypto Payment Gateway Integration
Atomic Swaps
And much more., These features are highly expected from the traders and the users. With the help of White label Cryptocurrency Exchange software, you can easily launch your Cryptocurrency Exchange business and transform your business into a highly profitable trading business.
Security features in Cryptocurrency Exchange Software:
Numerous Security features in the Cryptocurrency Exchange software are,
Two-factor authentication
Mobile Trading (Android, iOS, and Windows Phone)
Multi-Signature Wallet Integration
Google Authentication
Https Authentication
Cross-Site Request Forgery (CSRF) Protection
Data Encryption
And much more.,
Cost to build a Cryptocurrency Exchange Script:
When it comes to the cost of the Cryptocurrency Exchange script built by the Cryptocurrency Exchange Development company, Zodeak offers the script up to $1000 – $3000. The Customization cost will be nearly $500 – $1000 based on the requirements and additional features. If you don't want the additional features and customization, that amount can be reduced so that the time duration of the script is also reduced. Because of the time reduction, you can easily launch your own Cryptocurrency Exchange script platform instantly within 2 – 5 days.
Conclusion:
To sum up, everything stated above, you will be able to determine the basic cost of the Cryptocurrency Exchange platform. If you want to build your own Cryptocurrency Exchange platform, Zodeak provides fully-fledged advanced features along with more security features that are used to launch your own dreamier Crypto Exchange business instantly and make you a huge amount of profit in your wallet.
For more information, you can get contact us via,
Email: cryptocurrencyscript1@gmail.com
Skype:Zodeak Tech